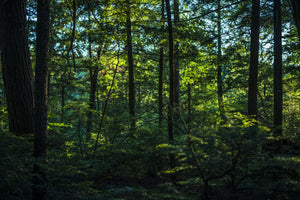 Sustainable.
Solid.
Simple.
We only use solid wood from 100% certified European or North American forests.
Sustainable. Solid. Simple.
We believe that not everything should be disposable.
We want furniture that tells a story: Of all the happy times around the kitchen table. The all-night study sessions. The people - lots of people - who came to your cafe and loved what you created.
That's why we use sustainable, solid materials. It's why our designs are simple. Why our products are built to last as long as you want them to last.
Nothing lasts forever. But some things get better with age.
our ethos.
Why?
Why does quality furniture often look bad? Why is good looking furniture usually poorly made? And why do sustainable products never look quite right?
We have no idea. But we didn't like it. So we started making furniture. We don't make anything that isn't high quality, sustainable, and great looking.
★★★★★

Just to update - they are so good and we have now got our two computers set up well, each on one desk! I love the fact, they are just wood and steel and so easy to clean under and around. Nothing rubbish, and made in the UK too. I'm spreading the word...

K. Rosewarne

Ely
★★★★★

Twin desks all set up and fulfilling everything - and more - I wanted from this purchase. Amazing products backed up your friendly responsiveness and rapid delivery. The holes even all line up when constructing it!

P. Moreau

Kenilworth
★★★★★

just a line to say thank you so much for being so brilliant about everything. Your professionalism and service delivery has been a breath of fresh air. The desk is up now and I absolutely love it. It's perfect. Thank you.

J. Hurst

Westgate-on-Sea
★★★★★

Thanks for the quick turnaround on the bar tables, I just wanted to say that they look absolutely fantastic, really pleased with them! I've attached a photo so you can see it with the beer machine there, just in time for our Christmas party which we start off in the office tomorrow afternoon.

M. Gois

London
★★★★★

I wanted to send you photos of your wonderful stools and table, now our building work is finished. We totally love the stools and use them everyday. I'm trying to find other places in my house to fill with your products because the quality is so good. Please feel free to use the photos on your website.

S. Loudon

Fareham
★★★★★

Just to say thank you for a lovely table. It looks and feels wonderful. We are really delighted.

A. M. Schockhurst

London
★★★★★

My desk turned up today, and Wow!

I am so pleased! The desk is stunning and  the delivery firm you use were fantastic!


M. Trill

Bath
★★★★★

The bench frame has just arrived.

It is perfect - thank you so much.

L. Carter

Surrey